Selling Your Home with Mid Atlantic Residential
Proudly Serving and Representing the Best Interests of Sellers throughout York County, Poquoson, Newport News, Hampton, Williamsburg and surrounding areas for over 40 years!
Mid-Atlantic Residential Realtors have the knowledge and experience to co-ordinate the needed steps associated with the sale of your home. Our team of marketing experts, armed with the newest technology and information will expedite a proven strategy to get your home SOLD!
A skilled negotiator is crucial to selling a home. Mid-Atlantic Residential Agents are skilled and trained negotiators with proven skills to help you get the best terms and the right price for your home.
Mid-Atlantic Residential, with 40 plus years of real estate experience, is committed to supporting its Associates and providing consistent education and training. This dedication guarantees that Sellers are working with highly skilled REALTORs who are prepared to handle the intricate details of successfully selling your home.
How much equity do you have in your home?
Our s

MAR

t Selling Process
The Initial Consultation
Our agents always begin with a no pressure initial consultation that to educate on the sales process and current market activity in the area to include a brief CMA on your property. Schedule your consultation TODAY!
Pre-Listing Property Tour
Before your MARvelous agent arrives at the property for a tour, the Seller Questionnaire you fill out will come in handy so our agent can ensure that they have the details needed to provide you with the most accurate information on your property, the everchanging local market conditions and values. Touring the property with a set of fresh eyes and unbias opinion, your agent will be able to discover areas that should be accentuated as well as items to address prior to having the property hit the market. 
Hire Your Agent
Now that you've decided to move forward with Mid Atlantic Residential listing your property, your agent will send the necessary listing documents to sign, firm up market price entry point, secure your marketing plan and help prepare you for the big day!
Preparation Begins
Once documents have been signed and timeline established, the real work begins! It's now time to prep the property inside and out to be "show ready". Repairs, painting, updates, decluttering and staging are all parts of preparing your property for sale. Your MARvelous agent will prepare you with a step by step punch list of things to things to tackle before picture day! Download our Preparing Your Home For Sale Checklist
Getting It Listed
All the prep work is done, and your property looks it's absolute best! Now it's time to get the home officially listed in the MLS(s) and find it's new buyer. During this time your MARvelous agent will be executing our Marketing Plan ensuring your property has the maximum amount of exposure to ensure a successful sale, coordinating showings and updating you with feedback from agents and buyers.
Accepting an Offer
Once showings start rolling in and you have received an offer, your MARvelous agent will review the terms and contract details thoroughly and present to you for a decision. Your agent will be there to guide you to make a knowledgeable decision that best fits YOUR needs and goals. At this point, you can decide to accept, counter back with negotiations or reject the offer completely. You will be made aware of each option available to you.
Inspections, Repairs and Appraisals...oh, my!
These can all be very anxious steps in the sales process, and vary from each transaction to the next, but don't fear, your MARvelous agent will be able to guide in the right direction and connect you with the proper professionals that can complete items in a timely manner, if needed.
Transitioning
Once inspections, repairs and appraisal are complete, the biggest hurdle has passed. It's now time to pack up, move out, clean house and schedule utilities and property services to be disconnected, etc. 
Closing Day 
As a seller, you will sign closing documents before the buyer does. This can typically be a day or two before the buyer signs. Your MARvelous agent will ensure a smooth closing coordination with your settlement company so that all the buyer needs to do is sign and seal the deal!
Celebrate!
Final walkthrough has been completed, the buyer attends their own separate closing appointment, sealing the deal and transferring keys! NOW is time to celebrate...you just SOLD your property!!!
Get The Process Started Today!
Complete our quick form and we'll be in touch!
Our

MAR

velous Marketing Strategy
The truth is, buyer's purchase their home off emotion first. Buyers develop an opinion of your home within 15 seconds...make those 15 seconds count! Our agents know what buyers want in today's market and will help make them fall in love with your house at first sight. 
Listing your property in not just one, but up to 4 different MLSs for maximum exposure

Listing Syndication to over 88 Websites

Professional Photography and Videography

Virtual and 3D Tours

Online Social Media Posting

Online Targeted Advertising

Public Open Houses

Broker Open House

On-Site Property Brochures

Promotional Flyers

The Real Estate Book Ad

Automated Marketing

Free Staging Consultation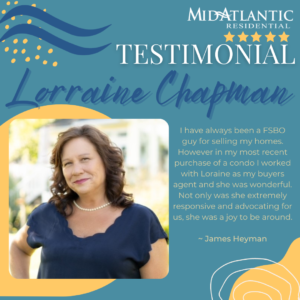 I have always been a FSBO guy for selling my homes. However in my most recent purchase of a condo I worked with Loraine as my buyers agent and she was wonderful. Not only was she extremely responsive and advocating for us, she was a joy to be around ~ James Heyman
Tanesha is the best realtor that we have worked with...and our family has 20 military moves behind us. We interviewed 5 other agents from other companies. Tanesha was the most prepared in her pre sale analysis of our property. She had an aggressive marketing campaign. We had 2 full priced offers within 6 days and could not be happier with Tanesha's professionalism and attention to detail. She also showed a lot of sensitivity in working with my 85 year old father who needed extra help with understanding the details and follow up! Five stars! If you want your home sold...call Tanesha! - Yorktown Seller, 2018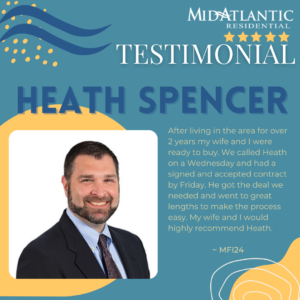 After living in the area for over 2 years my wife and I were ready to buy. We called Heath on a Wednesday and had a signed and accepted contract by Friday. He got the deal we needed and went to great lengths to make the process easy. My wife and I would highly recommend Heath.  ~ Seller,  MFI24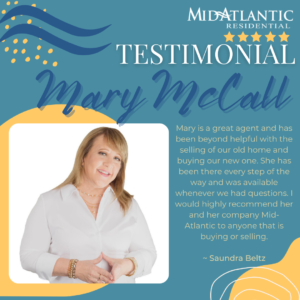 Mary is a great agent and has been beyond helpful with the selling of our old home and buying our new one. She has been there every step of the way and was available whenever we had questions. I would highly recommend her and her company Mid-Atlantic to anyone that is buying or selling ~ Saundra Beltz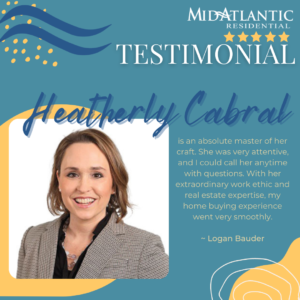 Heatherly is an absolute master of her craft. She was very attentive, and I could call her anytime with questions. With her extraordinary work ethic and real estate expertise, my home buying experience went very smoothly ~ Logan Bauder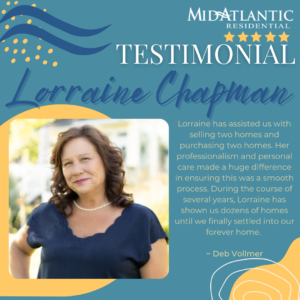 Lorraine has assisted us with selling two homes and purchasing two homes. Her professionalism and personal care made a huge difference in ensuring this was a smooth process. During the course of several years, Lorraine has shown us dozens of homes until we finally settled into our forever home ~ Deb Vollmer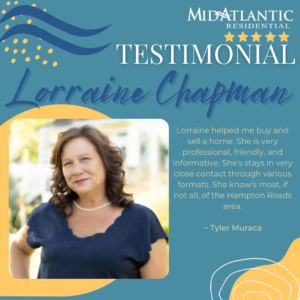 Lorraine helped me buy and sell a home. She is very professional, friendly, and informative. She's stays in very close contact through various formats. She know's most, if not all, of the Hampton Roads area. ~ Tyler Muraca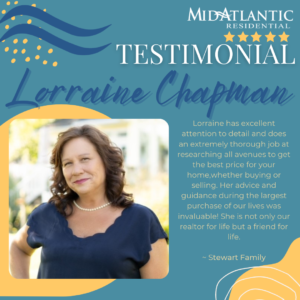 Lorraine has excellent attention to detail and does an extremely thorough job at researching all avenues to get the best price for your home, whether buying or selling. Her advice and guidance during the largest purchase of our lives was invaluable! She is not only our realtor for life but a friend for life. ~ Stewart Family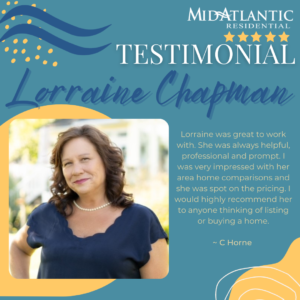 Lorraine was great to work with. She was always helpful, professional and prompt. I was very impressed with her area home comparisons and she was spot on the pricing. I would highly recommend her to anyone thinking of listing or buying a home. ~ C Horne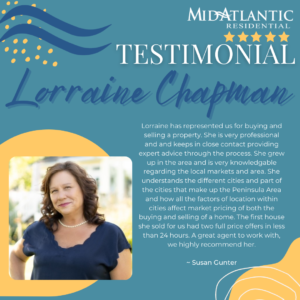 Lorraine has represented us for buying and selling a property. She is very professional and and keeps in close contact providing expert advice through the process. She grew up in the area and is very knowledgeable regarding the local markets and area. She understands the different cities and part of the cities that make up the Peninsula Area and how all the factors of location within cities affect market pricing of both the buying and selling of a home. The first house she sold for us had two full price offers in less than 24 hours. A great agent to work with, we highly recommend her. ~ Susan Gunter
The 3 Main Reasons a Property Sells: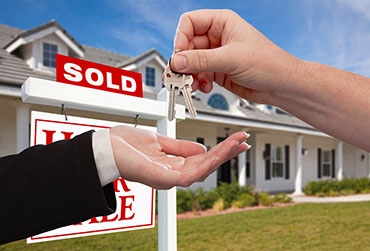 Price
The right price can only be determined by a well-researched market evaluation considering multiple factors. A Mid-Atlantic Residential Real Estate Professional will give you a written market analysis comparing your home to similar properties that have recently sold and that are currently on the market.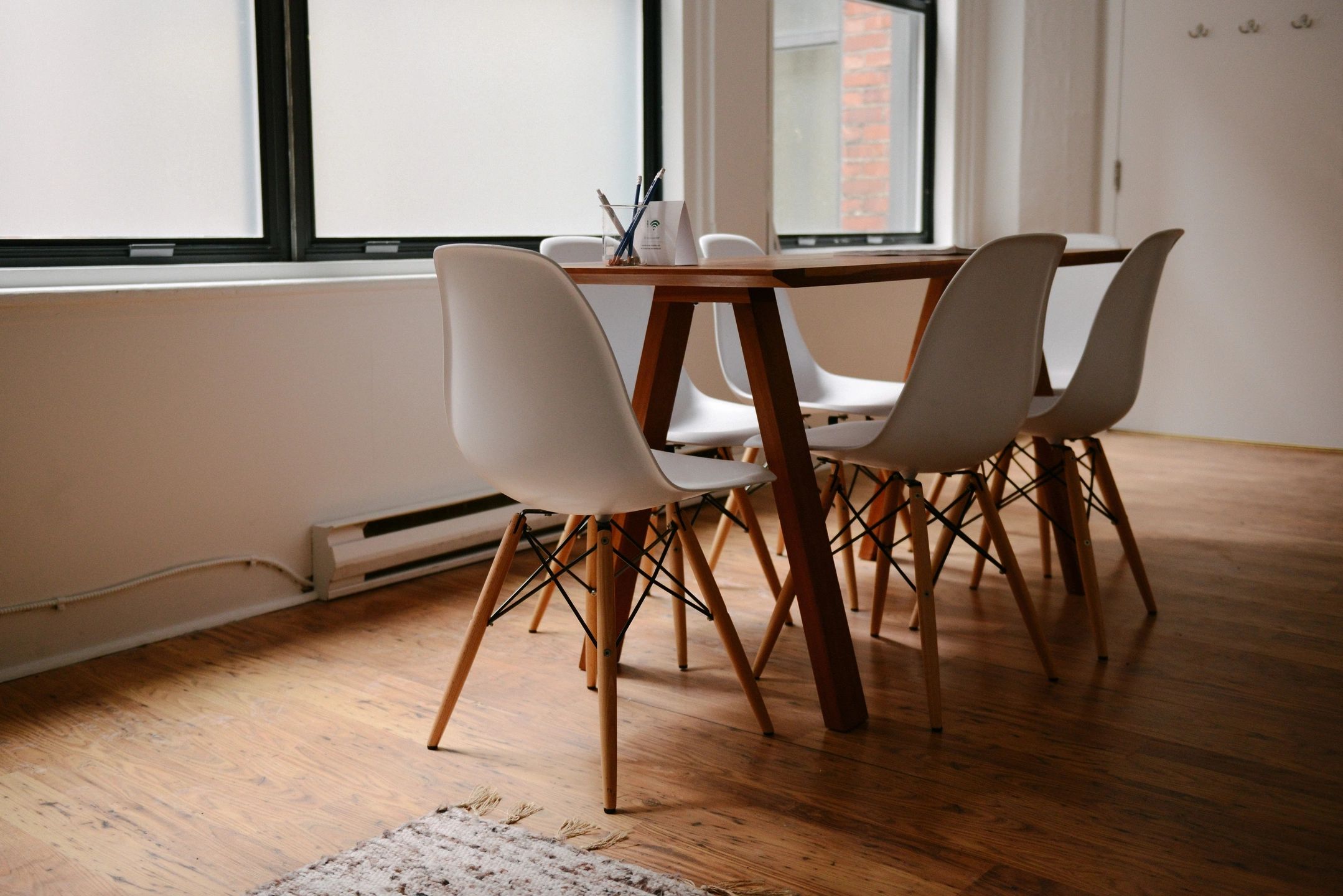 Condition
Your home's condition is vital to a sale. Many sellers will elect to have a Professional Home Inspection conducted prior to listing their home to get a jumpstart on addressing any unknown conditions that may later surface in future inspections. A clean, well maintained home enjoys a competitive edge over all the other homes on the market. Your agent will suggest improvements that aid in the "showability" of your home. By accomplishing most of these suggestions, you will impress potential buyers as they tour your home. You'll sell faster and at a higher price if you "Stage" your home to enhance its appeal. An Associate at Mid-Atlantic Residential will make staging recommendations to best showcase your home.
Aggressive Marketing Strategy
Traditional methods and enhanced technology has enabled us to market your home to a broader audience. Our goal is to be certain that every serious homebuyer for our market area is knowledgeable that your home is available whether that buyer is looking on their own or through another agent, whether the buyer is looking in the newspaper, searching the Internet or driving through the neighborhoods. Exposure of your home in multiple media's is a "MUST" in effectively marketing your home. Mid-Atlantic Residential is confident with selling your home. Our real estate marketing plan has a proven track record of making sure homes are sold quickly and smoothly.
Download the complete Seller's Guide Today!